Connecting industry-leading professionals with career-defining opportunities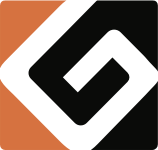 Accounts Receivable Analyst
Northern Suburbs of Pittsburgh, PA
We are representing a leading steel manufacturer that is searching for an Accounts Receivable Analyst in the northern suburbs of Pittsburgh, PA.
Job Requirements:
Bachelor's degree in Accounting or Finance, or a combination of education and experience.
2-4 years relevant Accounts Receivable work or training experience preferred.
Prior manufacturing experience preferred.
Strong skills in MS Excel and MS PowerPoint are a plus.
Take the First Step Today
If you're ready to make the first move toward a better career, connect with us to discuss opportunities that fit your skills and needs.