Connecting industry-leading professionals with career-defining opportunities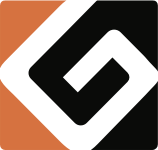 Assistant Project Manager
We are representing a leading environmental company that is searching for an Assistant Project Manager in the Pittsburgh, PA area.

Job Requirements:
Bachelor's or Associates in engineering, geology or a related field.

3 to 5 years of experience in environmental project work.

Must be self-motivated and have an entrepreneurial attitude and work ethic.

Past experience with remedial construction/demolition work, waste profiling, and/or PCB remediation is a plus as is previous experience in data management and report preparation.
Take the First Step Today
If you're ready to make the first move toward a better career, connect with us to discuss opportunities that fit your skills and needs.