Connecting industry-leading professionals with career-defining opportunities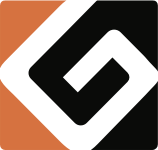 Corporate Quality Assurance Manager
We are representing a leading construction company that is searching for a Corporate Quality Assurance Manager in Cleveland, OH.
Job Requirements:
Minimum of ten years experience in engineering or construction.

Bachelor's degree in construction management, architecture, civil engineering, or other relevant field.

Understanding of construction contracts, blueprint reading, and quality management responsibilities.

Experience with general building projects including commercial, multi-unit residential, retail, medical, education and/or experience in industrial, infrastructure, and civil projects.

Has a portfolio of completed projects where the candidate can demonstrate previous success in delivering projects on time, within budget, safely, to the highest standards of craft quality, and profitably.
Take the First Step Today
If you're ready to make the first move toward a better career, connect with us to discuss opportunities that fit your skills and needs.