Connecting industry-leading professionals with career-defining opportunities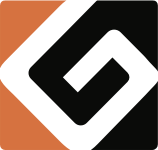 We are representing a leading industrial machinery company that is searching for Design Drafters in the Fairmont, WV area.
Job Requirements:

Associates degree in Mechanical Design Drafting or a related field.

Minimum of 5 years of experience in engineering, design, or construction environment.
Responsibilities:

Create proposal, assembly, shop fabrication detail, and detailed structural drawings, as required.

Prepare CAD design drawings consisting of structures, beams, columns, and slabs.

Check the designs and / or details prepared by other drafters




or detailers.

Maintain high level of skill in computer aided drafting (CAD) and a high level of knowledge of codes and standards related to the structural




and mechanical engineering fields.

Visit active job sites or potential customer sites to help analyze




problems, field measure, meet with the clients, etc.
Take the First Step Today
If you're ready to make the first move toward a better career, connect with us to discuss opportunities that fit your skills and needs.