Connecting industry-leading professionals with career-defining opportunities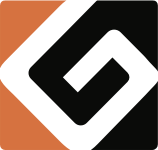 Document Control Specialist
Our executive search firm is representing a leading multidiscipline, design engineering firm with a diversity of experience in heavy industrial, commercial and government projects. This fast-growing company is looking for a Document Control Specialist in the gulf area of Alabama. Our client offers a competitive salary, bonus and benefits package, promotional growth opportunities and a dynamic work environment.

Job Requirements:
Must have 5+ years of experience providing administrative support in an industrial engineering environment.

Must be able to utilize technical writing skills to assist in creating and preparing proposals and other technical documents, as well as proofing of technical documents.

Must have extensive experience with Procore software.

Must be proficient with Microsoft software.
Take the First Step Today
If you're ready to make the first move toward a better career, connect with us to discuss opportunities that fit your skills and needs.