Connecting industry-leading professionals with career-defining opportunities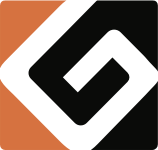 We are representing a leading steel manufacturer that is searching for an EHS Coordinator in the suburbs of Chicago, IL.
Job Summary:

The candidate will have multi plant responsibilities for Health, Safety, Environmental and Risk Management matters and affairs. Conducts inspection of plant and equipment to determine hazards or conditions, which might be in violation of the Occupational Safety and Health Regulations. Serves as safety instructor for the advancement of the Plant Safety Program and the prevention of plant injuries.
Job Requirements:
Preferred Bachelors in safety management.

Associate's degree or equivalent from two-year college or technical school; or minimum of three years in direct or related work related experience and/or training; or equivalent combination of education and experience.

Ability to write reports, business correspondence and procedure manuals. Effectively present information and respond to questions from groups of manager, clients, customers, and the general public.

Ability to add, subtract, multiply, and divide in all units of measure, using whole numbers, common fractions, and decimals. Must be able to compute rate, ratio, and percent and to draw and interpret bar graphs.

Problem solving skills involving several variables in standardized situations.

Must be proficient with programs such as Word, Excel, and able to learn HP programs.

Must be able to conduct classroom training.

Valid drivers license for business travel.
Take the First Step Today
If you're ready to make the first move toward a better career, connect with us to discuss opportunities that fit your skills and needs.