Connecting industry-leading professionals with career-defining opportunities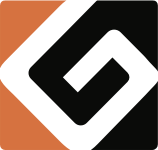 One of our clients near Pittsburgh is looking for a highly-skilled Electrical Engineer. This person will be accountable for engineering projects and services.

Job Summary:
The Electrical Engineer utilizes established software tools and techniques (TPM, Lean, 5S, 5 Whys), and standards to troubleshoot and design equipment, processes and automation solutions. The EE will also manage projects and support needs of the tubing plants.
Essential Duties and Responsibilities:
Reinforce all company and regulatory safety rules and procedures throughout business with respect to OSHA, EPA, NEC compliance.

Design technical systems, troubleshoot machines, and conduct project management cross-functional planning and interaction.

Work with smart technologies.

Integrate machines and processes with Industry 4.0 and maintain Industry 4.0 knowledge/skills.

Designs include BOM development.
Take the First Step Today
If you're ready to make the first move toward a better career, connect with us to discuss opportunities that fit your skills and needs.