Connecting industry-leading professionals with career-defining opportunities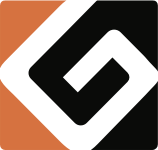 Environmental Project Manager
Central West Virginia, WV
Our executive search firm is representing a full-service engineering firm with a diversity of experience in architectural, civil, and environmental projects. Our client is looking for an Environmental Project Manager in northcentral or southcentral West Virginia.

Job Requirements:
BS in Civil or Environmental Engineering or Environmental Science. MS is a plus.

5+ years of experience working in an environmental role.

3+ years of management experience.

Expereince directing and mentoring staff and developing relationships with existing and new clients.

Specialization in any major environmental area such as NEPA, remediation, or natural resources is preferred.

Experience with operation ArcGIS and/or geospatial data collection equipment is preferred.

20-30% travel.
Take the First Step Today
If you're ready to make the first move toward a better career, connect with us to discuss opportunities that fit your skills and needs.