Connecting industry-leading professionals with career-defining opportunities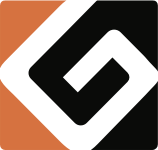 We are representing a fast-growing company searching for a senior-level Maintenance Manager in the southwest PA or northeast OH areas.
JOB REQUIREMENTS:

BS degree in Engineering or equivalent experience in managing the maintenance department of a production facility.
Must have a minimum of 5 years' experience in steel, metals, or automotive supervising union employees.
Must have electrical and mechanical trouble shooting skills.
Strongly prefer experience supervising trade/craft maintenance employees in machining/fabricating parts and tools.
Take the First Step Today
If you're ready to make the first move toward a better career, connect with us to discuss opportunities that fit your skills and needs.