Connecting industry-leading professionals with career-defining opportunities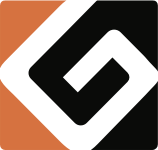 We are representing a leading steel manufacturer that is searching for a Maintenance Technician in northeast Ohio.
Inspects, repairs, replaces, welds, installs, adjusts, erects, maintains, and lays out work for all mechanical equipment and all types of pipelines, fittings, and fixtures throughout the plant.
JOB REQUIREMENTS:
High school diploma or GED required. Trade School Certificate or associates degree is preferred.
Minimum 3 years' experience working in a manufacturing environment.
Take the First Step Today
If you're ready to make the first move toward a better career, connect with us to discuss opportunities that fit your skills and needs.