Connecting industry-leading professionals with career-defining opportunities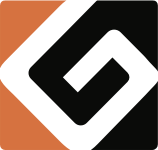 We are representing a full service engineering, operations and regulatory and compliance services firm for the natural gas pipeline industry. Our client is currently seeking a Pipeline Technician in the Midwest who may reside in Kentucky, Indiana, or Illinois
Responsibilities:
Operate and maintain natural gas pipeline systems in accordance with the rules and regulations of the Pipeline and Hazardous Materials Safety Administration (PHMSA) under CFR 49 Parts 191 & 192.

Ability to immediately pass tests to become Operator Qualified in performing many tasks on natural gas pipelines.

Must pass drug test and be subject to random testing.

Performing leak surveys using a flame ionization unit.

Inspect, test, and/or rebuild pressure regulators (pilot operated),

odorization equipment,

glycol bath heaters,

pipeline valves, and

cathodic protection systems.

Record keeping of all testing and patrols.

Utility line locates with pipeline location equipment.

Gas compression operations and inspection.

Routine maintenance to grounds of pressure reducing/meter stations.
PREFERRED SKILLS AND QUALIFICATIONS:
3+ years of field experience operating natural gas pipeline facilities and equipment.

Experience performing preventative maintenance and repairs on pressure regulators, valves, compressors, and bath heaters —- components of natural gas pipeline systems.

Knowledge of PHMSA pipeline safety regulations and procedures for gathering, distribution, and transmission lines.

Experience with the design and construction of natural gas pipeline systems is a plus.

Willingness to travel overnight at least 50%.
Take the First Step Today
If you're ready to make the first move toward a better career, connect with us to discuss opportunities that fit your skills and needs.