Connecting industry-leading professionals with career-defining opportunities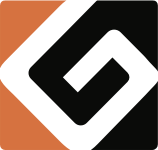 Process Mechanical Engineer
We are representing a leading manufacturer of steel related products that is searching for a Process Mechanical Engineer.

Responsibilities:

Work in support of implementing and ensuring the success of critical continuous improvement initiatives, with a focus on long term sustainability.
Deliver critical project results by leading or mentoring key projects.
Utilize world class problem-solving tools such as Six Sigma and Lean methodologies to ensure the success of project goals.
Train (both formally in a classroom setting and informally) and mentor other employees in the use of these world class practices.
Consult and communicate with operations to identify best practices within all facilities and make others aware of improvement opportunities.
Gather information to evaluate current work processes in order to determine the flow of work, time requirements, costs, and duration.
Requirements:

Bachelor's Degree in Mechanical Engineering
5+ experience working in manufacturing industry
Tubing/Piping Experience a plus
Take the First Step Today
If you're ready to make the first move toward a better career, connect with us to discuss opportunities that fit your skills and needs.