Connecting industry-leading professionals with career-defining opportunities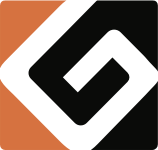 We are representing a leading manufacturer of steel related products that is searching for a Process Metallurgist northeast of Houston, TX.
Requirements:
BS of Science in Metallurgical Engineering or Materials Science, with relevant work experience.
Pipe and tube manufacturing experience is strongly preferred.
Minimum of 5 years' experience in Metallurgy.
Knowledge of Physical Metallurgy and Heat Treatment best practices.
Knowledge of High Frequency (HF) welding process.
Advanced Manufacturing process knowledge.
Knowledge of Process and Product Control Methodologies.
Knowledge of API 5CT, API 5L and APIQ1 is a plus.
Take the First Step Today
If you're ready to make the first move toward a better career, connect with us to discuss opportunities that fit your skills and needs.