Connecting industry-leading professionals with career-defining opportunities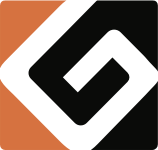 Greater Pittsburgh Area, PA
We are representing a leading steel manufacturer that is searching for a Product Launch Engineer in the Pittsburgh, PA area.
JOB REQUIREMENTS:
BS degree in Engineering, preferably Metallurgy, Materials Science, Mechanical Engineering or Associates degree in Engineering with relevant experience.
An MBA and Lean Six Sigma certification would be a plus.
Minimum one (1) years' experience working in product development and/or technical services.
Experience working in an industrial manufacturing evironment, preferably steelmaking, metalworking and fabricating processes.

Knowledge of Statistical Process Control (SPC) and Core Tools required.

Familiarity using 2D/3D CAD is desirable.
Take the First Step Today
If you're ready to make the first move toward a better career, connect with us to discuss opportunities that fit your skills and needs.