Connecting industry-leading professionals with career-defining opportunities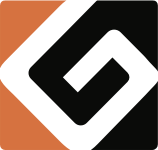 Northwest of Pittsburgh, PA
We are representing a leading steel manufacturer that is searching for a Product Metallurgist for one of their facilities northwest of Pittsburgh, PA.
The primary function is to provide
technical expertise to Operations, Quality and Sales in the areas of product development, process control, quality improvements and failure analysis.
JOB REQUIREMENTS:
Bachelor's Degree in Metallurgy, Metallurgical Engineering, or Materials Science with an emphasis on metallic materials.
Minimum 3 years' experience working in an industrial manufacturing environment, preferably steelmaking, metalworking, or fabricating.

Analyzing Sales inquiries and data to determine feasibility of production of new products and to produce new products.

Design of processing to produce products with specified properties and structures.

Assisting Production and Quality departments in analyzing information to improve or solve problems in the processing of new and existing products.

Structure and property analysis for product development and process capability.

Failure analysis of products and internal structures.

Technical support for Sales, Production, Quality and Engineering.
Take the First Step Today
If you're ready to make the first move toward a better career, connect with us to discuss opportunities that fit your skills and needs.