Connecting industry-leading professionals with career-defining opportunities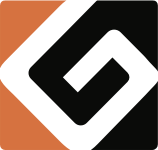 We are representing a commercial general contractor in Pittsburgh who is looking for a Project Manager. Are you being recognized for the work you do? This is an opportunity to be a larger fish in a small pond.

Responsibilities & Requirements:

3+ years' experience in commercial construction.
Experience in ground-up commercial construction.
Knowledge of RFI's, Change Orders, Submittals, and Scheduling.
Excellent time management, decision-making, and communication skills.
Strong organizational skills, effectively balancing multiple concurrent assignments.
Fair and Competitive Salary

EXCELLENT BENEFITS

A company where family time is valued
Take the First Step Today
If you're ready to make the first move toward a better career, connect with us to discuss opportunities that fit your skills and needs.