Connecting industry-leading professionals with career-defining opportunities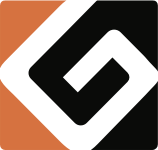 Southeast of Pittsburgh, PA
We are representing a leading commercial contractor that is searching for a Project Superintendent southeast of Pittsburgh, PA.
Job Requirements:
Minimum of five (5) years construction project superintendent experience is required.
Experience as a Superintendent, leading projects up to values of $10M including renovations, multi-family residential, retail and restaurants, industrial, tenant build out, new construction, etc. is desired.
There may be travel required to areas of Pennsylvania, West Virginia, Ohio and Maryland as the work will be managed from the jobsites.
Take the First Step Today
If you're ready to make the first move toward a better career, connect with us to discuss opportunities that fit your skills and needs.