Connecting industry-leading professionals with career-defining opportunities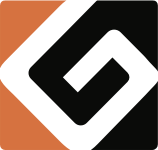 We are representing a leading steel manufacturer that is searching for a Quality Manager southwest of Chicago/central Illinois.
Job Requirements:
BS degree in an Engineering discipline or business administration is preferred or equivalent relevant experience.

Minimum of 5 years' experience in a Quality role and at least 2 years as a Quality Manager in a production processing environment.

Experience in an industrial manufacturing environment, preferably steelmaking, metalmaking and fabricating processes is desirable.
Take the First Step Today
If you're ready to make the first move toward a better career, connect with us to discuss opportunities that fit your skills and needs.