Connecting industry-leading professionals with career-defining opportunities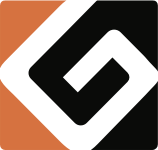 Recruiter….Full Time or Part Time, Remote opportunity (within 60 miles of Canonsburg, PA)
Great opportunity within a growing executive search firm. If you are looking to feel valued then look no further.
Job description
Minimum requirements:
BS degree preferably in Business, HR or related experience in a recruiter role.
College graduate and minimum of one year recruiting experience, either with a search firm or corporate talent acquisition team.
Experience using sourcing tools including LI Recruiter, ZoomInfo, Indeed, Zip Recruiter, etc.
Excellent verbal and writing skills.
www.gemglobalscg.com
Take the First Step Today
If you're ready to make the first move toward a better career, connect with us to discuss opportunities that fit your skills and needs.