Connecting industry-leading professionals with career-defining opportunities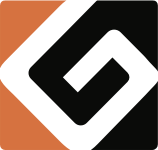 Senior Construction Superintendent
We are representing a leading industrial, engineering construction firm that is searching for a Senior Construction Superintendent based anywhere in the US
Job Requirements:
Minimum 10 years+ of industrial site experience managing multiple subcontractors.

Construction related degree and accreditations are a plus.

Must be able to interpret CAD drawings including mechanical, electrical, civil, structural.

Willingness to locate near the assigned project for an extended period and relocate periodically.

Have computer proficient skills including MS Office products.

Experience with bulk material handling systems, slip-form concrete projects, grain storage and feed mill process in agricultural industrial markets is a plus.

Must be able to lift up to 50 pounds and inspect all areas of job site including walking, bending, lifting and climbing to high heights on a regular basis.
Take the First Step Today
If you're ready to make the first move toward a better career, connect with us to discuss opportunities that fit your skills and needs.