Connecting industry-leading professionals with career-defining opportunities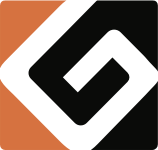 Greater Charlotte Area, NC
We are representing a leading specialty materials/metals manufacturer that is searching for a Senior Financial Analyst in the Greater Charlotte area. Opportunity to work on a modified hybrid schedule.
Job Requirements:
Bachelor's degree in Accounting or Finance related field.
MBA or CMA preferred.
Minimum 3 years of finance/accounting experience, preferably in financial analysis.
Must have financial experience in manufacturing environment.
Take the First Step Today
If you're ready to make the first move toward a better career, connect with us to discuss opportunities that fit your skills and needs.