Connecting industry-leading professionals with career-defining opportunities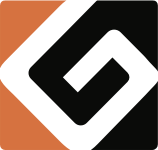 Senior Instrumentation and Controls Engineer
We are representing an industrial engineering firm that is searching for a Senior Instrumentation and Controls Engineer in a suburb southwest of Pittsburgh, PA. Our client's business growth has been consistent in the past few years and their forecast for continued growth is outstanding. This is the perfect time to join a team of leaders and top performers in the industry.


Requirements:

Must have a BS degree in Electrical Engineering and understand the fundamentals of process controls.
Minimum 7 years of experience in design grounding, heat trace, lighting, panel layouts, single line, and three-line diagrams for low voltage systems.
Must be able to design, develop, and test electrical equipment, components, and systems.

Must have knowledge of NFPA codes including NEC and standards for oil and gas and chemical industries.

Must have the ability to travel, occasionally overnight to customer sites. Some on-call work may be necessary.
Take the First Step Today
If you're ready to make the first move toward a better career, connect with us to discuss opportunities that fit your skills and needs.