Connecting industry-leading professionals with career-defining opportunities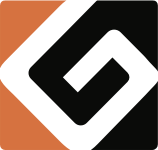 Senior Power Systems Engineer
We are representing an industrial engineering firm that is searching for a Senior Power Systems Engineer in a suburb southwest of Pittsburgh, PA. Our client's business growth has been consistent in the past few years and their forecast for continued growth is outstanding. This is the perfect time to join a team of leaders and top performers in the industry.


Requirements

Must have an Electrical Engineering degree, focused on power systems engineering. MSEE is a plus but not required.
PE license and/or EIT Certification is a plus but not required.
Minimum 8 years' experience in power systems analysis and project management preferred.

Key areas of experience include: arc flash analysis, power systems analysis, industrial or utility distribution and transmission analysis, substation design and working knowledge, and electrical power system protection and control.

Demonstrated skill in using engineering analysis software such as SKM and ETAP. Desirable experience includes EasyPower, EDSA, WindMil, PSPICE, or similar applications as well.
May travel up to 10% to customer's site to collect data, take measurements, label equipment, or discuss report conclusions and recommendations.
Take the First Step Today
If you're ready to make the first move toward a better career, connect with us to discuss opportunities that fit your skills and needs.