Connecting industry-leading professionals with career-defining opportunities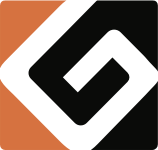 We are representing a leading steel manufacturer that is searching for a Sourcer south of Chicago, IL.
JOB REQUIREMENTS:
BS or AS degree in Business or HR preferred, or high school diploma with related HR experience.
Recruitment strategy experience is a plus.
Must have sourcing and qualifying interview experience.
Must be able to work onsite.
Take the First Step Today
If you're ready to make the first move toward a better career, connect with us to discuss opportunities that fit your skills and needs.