Connecting industry-leading professionals with career-defining opportunities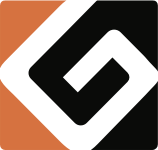 We are representing a leading manufacturer of plastic products that is searching for a Sr. Tooling Engineer in northwest Michigan.


Job Requirements:

5 years minimum of related experience.

Bachelor's degree in Mechanical, Industrial, or Manufacturing Engineering or equivalent experience.

SolidWorks experience (or equivalent).

Design and fabrication of Injection Molding, Thermoforming, and Trim Tooling experience.

Mastercam or WorkNC CAM software experience or familiarity with tool fabrication interface.

Experience with 8D, FMEA, or other systemic problem-solving tools.

Strong mentoring skills.
Take the First Step Today
If you're ready to make the first move toward a better career, connect with us to discuss opportunities that fit your skills and needs.