Connecting industry-leading professionals with career-defining opportunities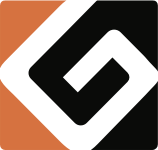 One of our clients near Minneapolis area is looking for a skilled IT Support professional. This candidate will work through the ticketing system to support staff in person, over the phone, and through remote control access.
Responsibilities:

Work on new setups, Wi-fi/ Ethernet Switch Overs, and use HP Device Manager for remote access.
Repair, maintain, replace, and backup machines.
Responsible for setup and implementation of security camera systems.
Responsible for support for phones, Windows mobile scanners, printers, and copiers.
Provide equipment (Mouse, Keyboards, Cameras, Headsets, etc.)
On-Premises AD (Create New Users, Change users, Apply Rights, Deactivation, Organization) and Azure AD Users.
Trace and track Messages in both Office365 and Sophos.
Use and setup KnowBe4 campaigns.
Take the First Step Today
If you're ready to make the first move toward a better career, connect with us to discuss opportunities that fit your skills and needs.