Connecting industry-leading professionals with career-defining opportunities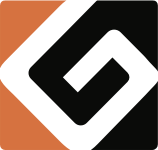 Warehouse Manager/Delivery Driver
Southeast of Pittsburgh, PA
We are representing a leading general contractor that is looking for a Warehouse Manager/Delivery Driver in the Pittsburgh area.
Responsibilities:
Supervise daily warehouse activities, including quality assurance, inventory control, space management, logistics, floor productivity, shipping, and customer service.

Ensure proper to delivery of tools/ materials to job sites.

Inspect equipment, tools, and machinery regularly, and oversee general maintenance when necessary.
Required skills and qualifications:
Must possess a valid driver's license

Preemployment drug screen required

Proficiency with warehouse procedures and policies

Ability to work collaboratively with all levels of company staff

The employee is required to be able to safely operate a forklift, and/or pallet jack.
Take the First Step Today
If you're ready to make the first move toward a better career, connect with us to discuss opportunities that fit your skills and needs.