Providing industry professionals with the latest news and information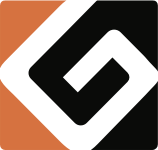 Jun 30, 2023
At GEM Global Search and Consulting Group diversity and inclusion are part of our culture. Together we continue to build and learn with our candidates and clients an atmosphere that encourages, supports, and celebrates the diverse voices of our employees. It fuels our innovation and connects us closer to our customers and the communities we serve.
Your Success Is Our Metric
Industry-leading organizations and impact-driving professionals can't always find each other on their own. Getting to the next level takes experienced help.